Mission Room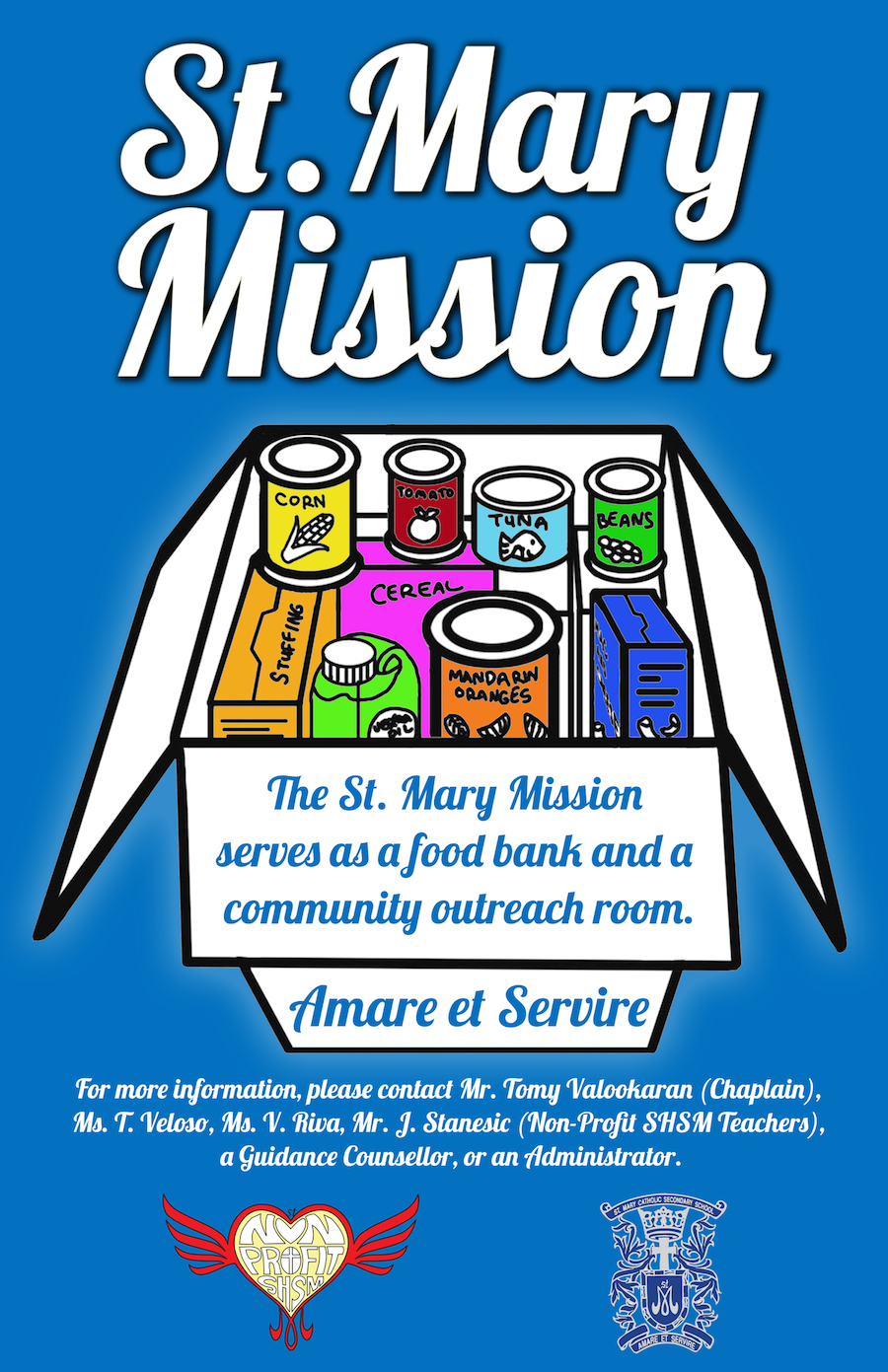 The St. Mary Mission Room serves as a food bank and a community outreach room.
Our food bank is stocked with our Thanksgiving and Easter Food Drives, and during our Christmas Outreach campaign.
Uniform donations and used uniform sales are coordinated by the Catholic School Council.
What is being collected?
non-perishable items: canned goods (fish & meat, vegetables/beans, fruit, soup, chili, pasta sauce), cereal/oatmeal, granola bars/snacks, peanut butter, jam, juice boxes, pasta, rice, tea, coffee, hot chocolate, stuffing, gravy, instant mashed potatoes
hygiene items: soap, shampoo, conditioner, lotion
gently used St. Mary uniforms (including Phys Ed items)
gently used clothing, eyeglasses, school supplies
gift cards for local grocery stores
For more information please contact:
Mr. T. Valookaran (Chaplain: ext. 56028)
Mr. J. Stanesic (Non-Profit SHSM Lead Teacher: ext. 56031)
Ms. T. Veloso (Non-Profit Teacher: ext. 40461)
Ms. M. Cayford or Mrs. D. Stanesic (Guidance Counsellors: ext. 56021 & 56023)