Health and Physical Education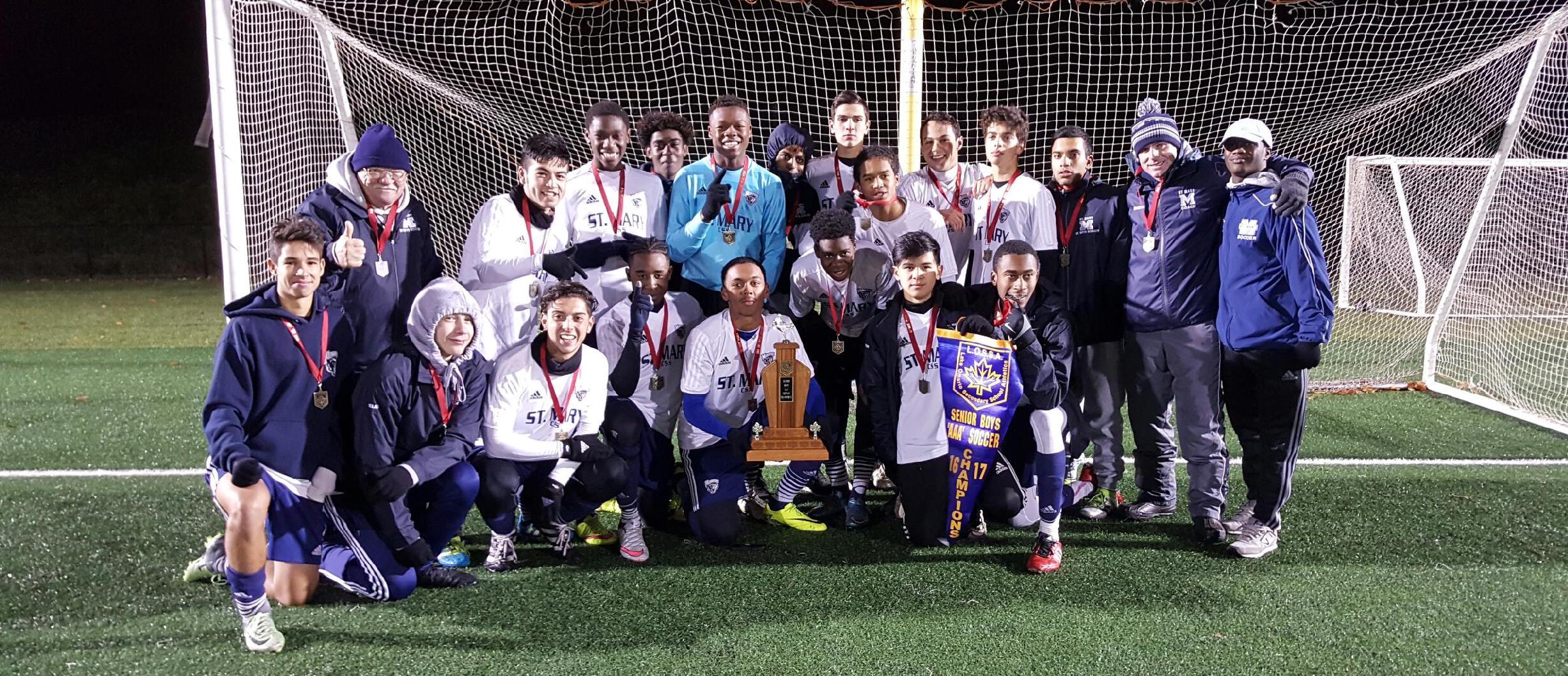 HOME OF THE ST. MARY MONARCHS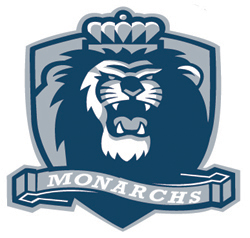 Follow St. Mary Athletic Teams in LOSSA at www.lossa.on.ca and St. Mary Twitter @StMaryCSS for updates.
2016-2017
Congratulations to

Jr Boys Soccer: LOSSA Champions
Sr Boys Soccer: LOSSA Champions
Jr Girls Basketball: LOSSA Champions

2015-2016
Congratulations to

Cheer: National Champions
Jr Boys Rugby: Tier 2 LOSSA Champions
Sr Girls Soccer: LOSSA Gold and OFSAA Antique Bronze
Jr Boys Volleyball: LOSSA Champions

Fall Sports (2017-2018)
Junior Girls Basketball - E. Breaugh
Senior Girls Basketball - J. Carnovale, I. Gogolek, E. Mallen
Cross Country - T. Klemensowicz, T. O'Meara
Varsity Girls Fastball - S. VanRhee
Varsity Boys Football - E. Antonucci, T. Kelly, B. Smart
Golf - P. Ellsworth
Junior Boys Soccer - D. Murphy, M. McCann
Senior Boys Soccer - S. McDavid, A. McLaughlin
Tennis - J. Hooftman
Junior Boys Volleyball - G. Joaquin, G. Smith
Senior Boys Volleyball - S. Teasdale
Winter Sports (2016-2017)
Badminton - G. Joaquin, N. Oster, V. Millare
Junior Boys Basketball - S. McKenna
Senior Boys Basketball - G. Joaquin
Cheerleading - C. Freeman
Curling - G. Sicchia, M. El-Saikali
Varsity Girls Hockey - M. Milan
Varsity Boys Hockey - P. Montgomery, P. Ellsworth. S. MacDonald
Varsity Swimming - J. Giglio, K. Faraday
Junior Girls Volleyball - N. Oster
Senior Girls Volleyball - S. Teasdale
Spring Sports (2016-2017)
Varsity Boys Baseball -
Golf - P. Ellsworth
Varsity Boys Lacrosse - B. Smart, P. Montgomery
Varsity Girls Lacrosse - D. Reynolds-McMullen, T. Bankley
Varsity Boys Rugby - T. Klemensowicz,
Varsity Girls Rugby - G. Smith, B. Hunter
Junior Girls Soccer - Mr. Murphy, Mr. McCann
Senior Girls Soccer - S. McDavid
Track & Field - E. Antonucci, N. Gallagher, M. Milan, N. Oster, K. Ruthard
CURRICULUM
For the various Health and Physical Education courses offered at St. Mary, please visit the Course Calendar on Career Cruising.
For more information, please see the Ministry of Education's "A Parent's Guide to the 2015 Health and Physical Education Curriculum".
CONCUSSION PROTOCOL
The Durham Catholic District School Board recognizes concussions as a serious injury. Concussion awareness, prevention, identification and management are a priority for the Board. A concussion is a serious event, but you can recover fully from such an injury if the brain is given enough time to rest and recuperate. Returning to normal activities, including sport participation, is a step-wise process that requires patience, attention, and caution. Please speak to a Vice-Principal if you have a concussion.
TRANSFER STUDENTS to ST. MARY
If a student has attended another secondary school other than St. Mary in the previous 12 months, to participate in St. Mary LOSSA Athletics, students MUST complete a LOSSA TRANSFER PART A & PART B.
Print off a copy of the TRANSFER FORM, and COMPLETE IT IN FULL.
Submit ASAP to Teacher-Coach.
Paper work must be submitted by Teacher-Coach to Ms. Teasdale (Curriculum Chair of Health & Physical Education) to LOSSA in order to receive a transfer number to participate in LOSSA teams. FYI: Not all applications are granted a transfer number and may require a student to sit out of sport for 12 months.