Community Outreach

At St. Mary, we are called to love and to serve. Our Catholic faith is an essential element in our school life. Students, parents/guardians, and staff are encouraged to put their Catholic virtues into action for the local and global community. We are guided by the Ontario Catholic Graduate Expectations in terms of knowledge, skills, values, attitudes and actions.
St. Mary Mission Room
In September 2014, St. Mary Catholic Secondary School (Non-Profit SHSM) opened "The St. Mary Mission". The St. Mary Mission Room serves as a food bank and a community outreach room. Uniform donations and used uniform sales are coordinated by the Catholic School Council. Our Food Bank is stocked with our Thanksgiving and Easter Food Drives, and during our Christmas Outreach Campaign.
For more information please contact:
Mr. T. Valookaran (Chaplain: ext 56028)
Mr. J. Stanesic (Non-Profit SHSM Lead Teacher: ext. 56031)
Ms. T. Veloso (Non-Profit Teacher: ext. 40461)
Ms. M. Cayford or Mrs. D. Stanesic (Guidance Counsellors: ext. 56021 & 56023)
Canadian Food For Children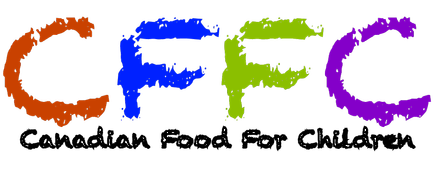 "Our mission is to give every person on earth the opportunity to develop their soul. To allow them the health to go to school and work to live a life of dignity, to be protected from abuse, to freely choose the faith they wish to follow. I would like to help the poorest of the poor in the world."
-Dr. Andrew Simone
Co-Founder CFFC
Canadian Food For Children is a registered charity with the Canadian government. All donations collected go towards feeding the poorest of the poor in developing countries throughout the world.
Religion classes and Non-Profit SHSM students often volunteer their time and energy to deliver the St. Mary donations to the CFC Warehouse in Mississauga. Activities include office work, collecting, sorting and packing donated items.
The St. Mary community is encouraged to bring in donations such as:
clothes & shoes (please use black or clear garbage bags)
eyeglasses
hygiene items

Soap - helps prevent infections and keeps the flies away from people.

school supplies
small toys
sports equipment (no hockey or bicycles)
child safey seats
Please note: CFC does not take text books/encyclopedias/magazines, furniture, and/or dishes/glassware.
Contact Us
For more information, please contact Mr. Valookaran (ext. 56028), Mr. Stanesic (ext. 56031) or Mr. Cecillon (ext. 56024)
Canadian Jesuits International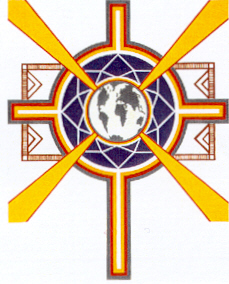 Canadian Jesuits International is an international development agency of the Jesuits of English Canada that supports poor and marginalized people in developing countries through the work of Jesuits and other partners. They also carry out education and advocacy in Canada on international social justice.
Development and Peace

Development and Peace (The Canadian Catholic Organization for Development and Peace) is the official international development organization of the Catholic Church in Canada and the Canadian member of Caritas Internationalis. Development and Peace is a membership led organization supported by parish collections, individual donations and government grants, principally from the Canadian International Development Agency.
ShareLife

"(The common good...) It means protecting people, showing loving concern for each and every person, especially children, the elderly, those in need, who are often the last we think about."
-Pope Francis
The tradition of Catholic charity runs deep in the Archdiocese of Toronto. Catholic agencies have been serving the poor, the needy and the sick among us for more than 150 years. ShareLife - the annual charitable fundraising appeal of the Archdiocese of Toronto - ensures people have access to social services based on Catholic values and respect for the sanctity of life at all stages.
Working in close partnership with the with the five English-language Catholic District school boards within the Archdiocese of Toronto (Toronto, York, Dufferin-Peel, Durham, and Simcoe), ShareLife is actively involved in student life.
Reinforcing Catholic values and promoting community involvement, ShareLife encourages students to participate in educational and fundraising activities at school and in their communities.