December 2019 & January 2020
Advent: December 1st - 24th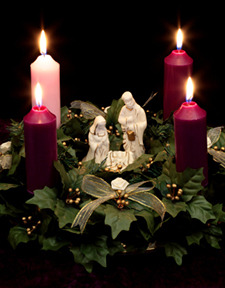 Christmas Outreach: Monday November 25th - Friday December 6th
Vocal Music Christmas Concert: Thursday December 12th
Dance Showcase: Thursday January 9th
Gr 8 Student & Parent Information Evening: Tuesday January 14th
Graduation photos: January 22nd-29th. Reserve an appointment at bookmygrad.ca using the school code KTM
---
School Cash Online is the preferred method of payment at St. Mary. With this new online payment service, you'll be able to pay for your child's school fees online such as class trips, school activities fees, and athletic wear. You will no longer need to send in cash or write a cheque for school purchases.
---
Register for school
We welcome students of all faiths at our Durham Catholic secondary schools.
Please visit Guidance - Register for school for more information on the application process.
School Contact
1918 Whites Road
Pickering ON L1V 1R9
905-420-7166
Durham Catholic District School Board | Safe & Caring Schools: Report It | Mental Health Information
Principal: Mrs. Susan Duane
Vice-Principal: Ms. Maureen O'Reilly (A-F)
Vice-Principal: Mr. Mike O'Neill (G-O)
Vice-Principal: Mr. Dan Allen (P-Z)
---
Hours
8:55 - Warning Bell
9:00 - School Begins
9:00 - 10:20 - Period 1
10:25 - 11:40 - Period 2
11:40 - 12:20 - Period 3A, Lunch 1
12:20 - 1:00 - Period 3B, Lunch 2
1:00 - 1:40 - Period 3C, Lunch 3
1:45 - 3:00 - Period 4
3:00 - Dismissal