English as a Second Language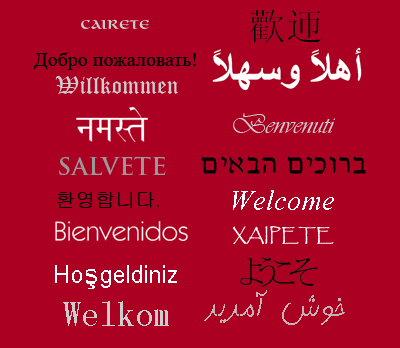 English as a Second Language/English Language Learners
We are here to support ELL Students (English Language Learners). We offer English as a Second Language courses at every level. Students also receive continuous academic support for other subjects.

For more information, please contact Ms. Josie Raponi, ESL Resource Teacher at 905-420-7166 (ext. 40416).
Resources
Upcoming Events
August 27 - 29, 2018 - New to Canada? Orientation Program for Students
Time: 8:30 a.m. to 2:00 p.m.
Location: Donald A. Wilson Secondary School
681 Rossland Road West, Whitby
Register by calling 905-686-2661 ext. 122
Settlement Workers in Schools (SWIS)
For many newcomer students, high school in Ontario is very different from their previous school and the first few months can be stressful. Settlement Workers in Schools (SWIS) is offering a program to help ease the stress for these students.
St Mary Catholic Secondary School has a settlement worker who can help you:
learn more about your school and community;
connect with employment services;
access language training;
understand cultural practices in your community;
..... and much more.
The Settlement Workers in Schools (SWIS) initiative places settlement workers in elementary and secondary schools in Durham Region. SWIS connects newly arrived families to services and resources in the school and the community in order to promote settlement and foster student achievement. Schools are one of the first services that newcomers connect with in the community. With the cooperation of the school, the SWIS worker systematically contacts all newcomer families to orient them to school and community resources and to refer them to specific services. SWIS workers provide group information sessions, often in partnership with school staff, or other community partners, to address issues related to settlement. The workers also provide orientation on the settlement needs of newcomers for school staff, and provide orientation to newcomer students when they first arrive in Canada.
Contact Us
Soraya Attai is the St. Mary settlement worker and is in the Guidance Office on Monday mornings and Friday afternoons.
Email: sattai@cdcd.org
Phone: 905-903-0126
Fax: 905-619-3220
Website: Community Developement Council Durham - www.cdcd.org
For more information visit SWIS.