Commencement (Graduation)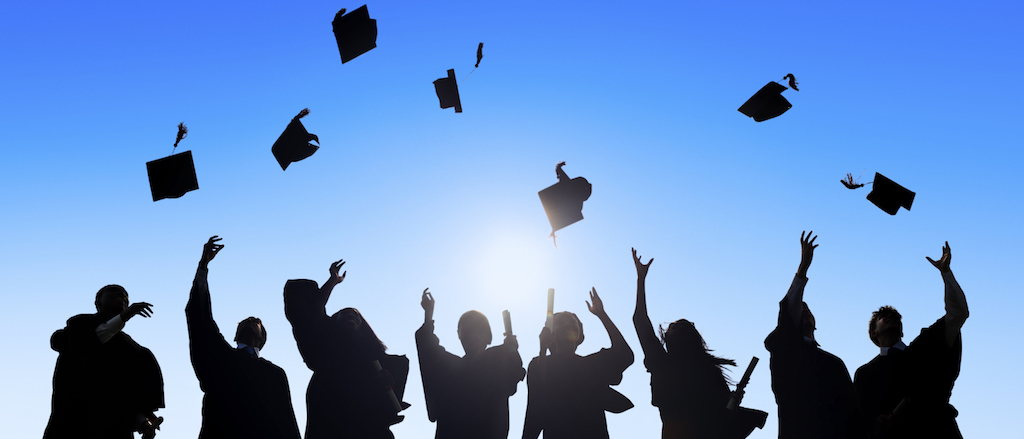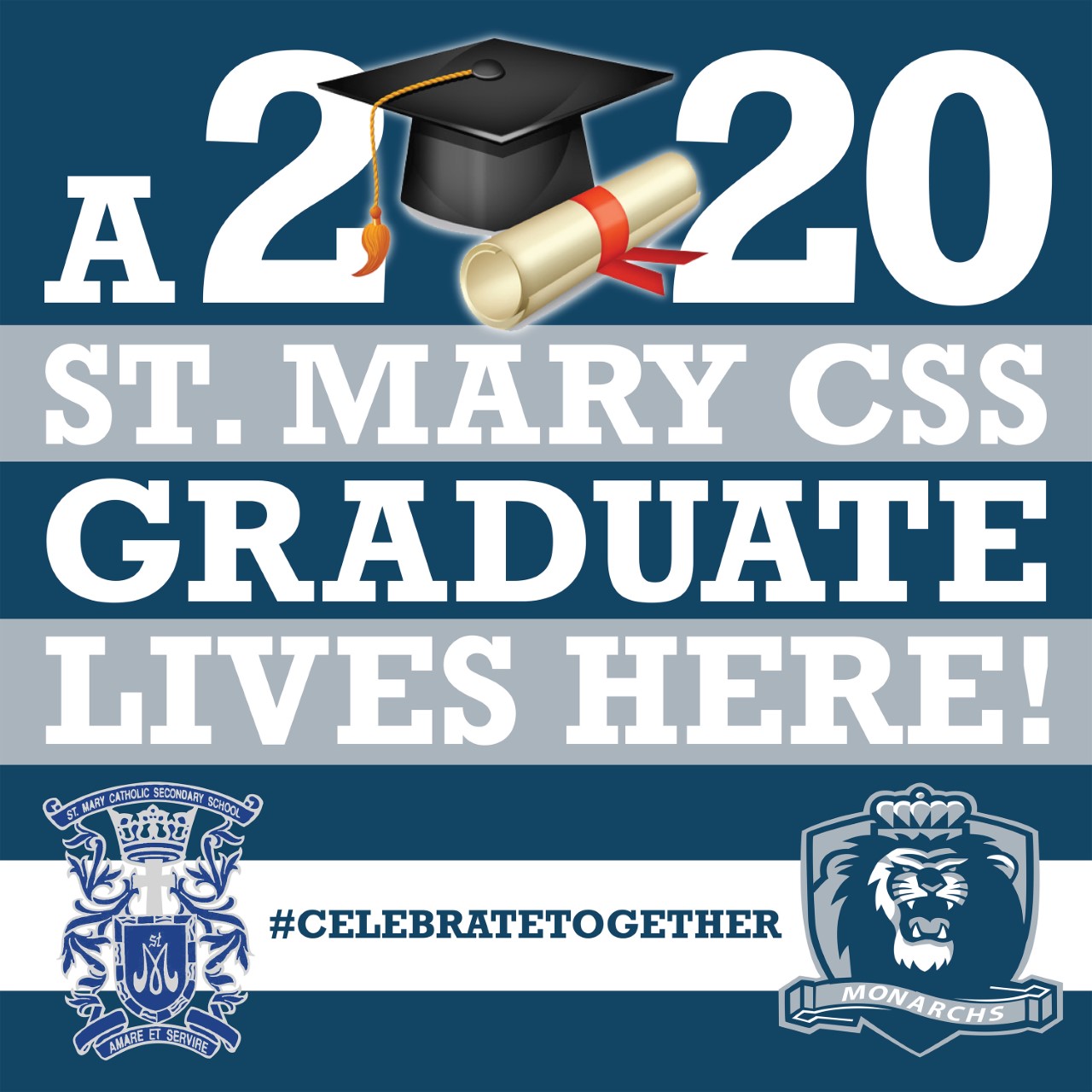 Commencement 2020
DCDSB Congratulations to Class of 2020
Director Barill's Message of Congratulations
Graduation Mass with Cardinal Collins
WE Celebrates Class of 2020
Class of 2020 Virtual Graduation Celebration (Thursday June 25th and Friday June 26th at 4:00 pm) - see Edbsy for invitation
Student/Parent letter re:Commencement (September 24, 2020)
Friday October 9th: Virtual Ceremony Video

Saturday, October 10th: Diploma/Yearbook/Awards drive-thru pick-up at St. Mary (back parking lot)
9:00-9:30 A-E
9:30-10:00 F-L
10:30-11:00 M-R
11:00-11:30 S-Z
If student/parent cannot attend pickup on Saturday October 10th between 9:00-11:30am, please contact VP Mr. John Neundorf at at ext. 56007 or John.Neundorf@dcdsb.ca to make an appointment. Unscheduled walk-ins are NOT permitted at this time due to Covid Health and Safety protocol.
Participation Requirements
In order to participate in the June 24th, 2020 commencement ceremony, students must have fulfilled the requirements of the following policies:
achieved a minimum of 28 credits (In order to receive your diploma, you must earn 30 credits. Please see Guidance: Graduation Requirements for more information.)
cleared all debts with administration
completed 40 hours of community service
paid the graduation fee of $75, School Cash Online or cash only
Caps and Gowns
Students must complete the Grade 12 Student Survey to indicate their Commencement gown size and post-secondary plan (due Sept 30, 2019). The cap size is not required as one size fits all (elastic headband). You will need to provide your Grad fee receipt to pick up your cap and gown in Guidance (date to be determined). See Ms. Leduc in Guidance if you have not submitted your grad gown size.
Graduation Award/Bursary Reference Forms
Graduating students are welcome to complete and electronically submit the "Graduation Award/Bursary Profile Form". This will be available after the March Break. Please complete by May 21st.
This is a voluntary submission, not mandatory or expected of any student. Students who submit the profile will be considered for various in-school awards which are quite modest in their monetary value. Some awards are recognition only. For any student interested in considering sizable scholarships/bursaries, please contact the college and university websites directly.
If you have questions about your profile please see Mrs. Stanesic in Guidance.
Important Dates (2019-2020)
Community Service Hours submitted to Guidance: April 1st
Completion of "Graduation Award/Bursary Profile Form": May 21st
Valedictorian Election in homerooms: May 14th in period 1
Mass and Commencement Breakfast: June 5th St. Mary, 9am; Grad gowns will be picked up after the Graduation Mass/Breakfast. You will need to provide your Grad fee receipt to pick up your cap and gown in Guidance.
Exams: June 15th - 23rd

Commencement: Wednesday, June 24th (TENATIVELY RESCHEDULED OCTOBER 9th)
Prom: Thursday, June 25th
Contact Us
If you require accessibility related accommodations for attendance at this event, please notify the organizer in advance of the date so that arrangements can be made.
If you or your parent/guardian have any questions regarding commencement, please contact Mr. John Neundorf at ext. 56007 or John.Neundorf@dcdsb.ca