Canadian and World Studies and Social Sciences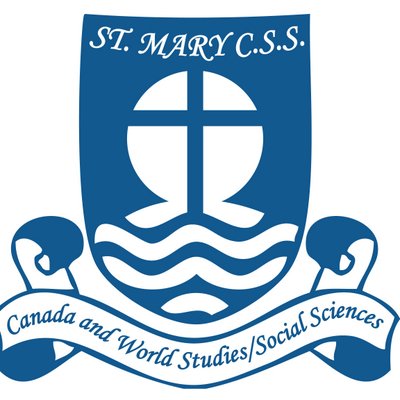 Canadian and World Studies, and Social Sciences program consists of geography, civics, history, law and economics. Students develop skills, knowledge and understanding, and attitudes that will serve them both inside and outside the classroom, including in the world of work and as responsible citizens in the various communities to which they belong.
Canadian and World Studies
The focus in Canadian and World Studies courses is on the development of thinking and transferable skills that students need in order to gain and apply knowledge and understanding. Students will apply concepts of thinking and skills in a number of ways:
examine information critically;
assess the significance of events, developments and processes;
develop an understanding of and respect for different points of view;
reach supportable conclusions; and
propose solutions to, and courses of actions to address real problems.
There are a wide range of employment opportunities for Canadian and World Studies students, including public institutions such as:
municipal offices;
libraries;
museums and archives;
environmental industries such as water management;
education;
the public service;
local not-for-profit organizations;
tourism industry; and
parks and recreation.
Social Sciences
Social Sciences focus on individual and collective human behaviour and needs as well as patterns and trends in society. Courses explore a number of social structures, institutions, relationships and power dynamics. Our Social Sciences courses provide students with knowledge and transferable skills, such has critical thinking, systematic inquiry and research, that are applicable in various areas of their lives.
Our courses provide students with a foundation for a variety of possible post-secondary destinations:
positions in the retail and service industries;
college programs in community services (e.g., early childhood education, child and youth work, and developmental services work);
creative endeavours (e.g., food preparation);
business (e.g., human resources); and
university programs in fields such as:

anthropology;
business studies;
education;
environmental studies;
family and child studies;
food and nutrition sciences;
gender studies;
health sciences;
human resources;
psychology;
social work; and
sociology.
Our CWS/SS teachers also enhance our program with:
special field trips (e.g. Royal Ontario Museum);
activities (e.g. School specific events);
guest speakers (e.g. Holocaust Survivor); and
extra-curricular activities/programs (e.g. Non-profit SHSM, Black History Committee, TED Ed Club)
Please see the St. Mary COURSE CALENDAR for course descriptions and pre-requisite requirements.
Contact us
For more information about our Canadian and World Studies/Social Science courses contact Mr. J. Stanesic, Curriculum Chair, at 905-420-7166 (ext. 56031)
Non-Profit Specialist High Skills Major (SHSM)
The St. Mary Catholic Secondary School's Canadian and World Studies/Social Sciences Department offers a Specialist High Skills Major (SHSM) in the non-profit sector.
A non-profit SHSM is a program initiated by the Ontario Ministry of Education and works in conjunction with the requirements of the Ontario Secondary School Diploma. Our non-profit SHSM program is focused on faith, leadership and making a positive difference in our school, community and internationally. Successful applicants will also become St. Mary Retreat Leaders. This SHSM program is designed for students who want to make a difference.
Our non-profit SHSM students participate in activities or work in partnership with the following organizations:
Non-profit SHSM student receive hands-on experience such as buying and sorting donations to the Canadian Food for Children warehouse in Mississauga and Christmas Outreach.
For more information about our non-profit SHSM call:
Mr. J. Di Ianni (Vice Principal x56005);
Mr. T. Valookaran (Chaplain x56028); or
Mr. J. Stanesic (NPSHSM Lead x56031).
Alternative and Enrichment Education
University of Toronto - Faculty of Law's Youth Summer Program: Every summer, high school students are offered a unique law school experience by the University of Toronto's Faculty of Law. During the Law YSP, students in grades 10 - 12 spend between one and six weeks at the University discussing legal concepts, learning about the realities of our legal system, and applying their knowledge in a variety of engaging interactive activities. The Law YSP features six week-long modules in the areas of Criminal Law (offered twice), Law & Politics, International Law, Corporate Law, Trial Advocacy, and Entertainment & Sports Law.