Stand Up To Bullying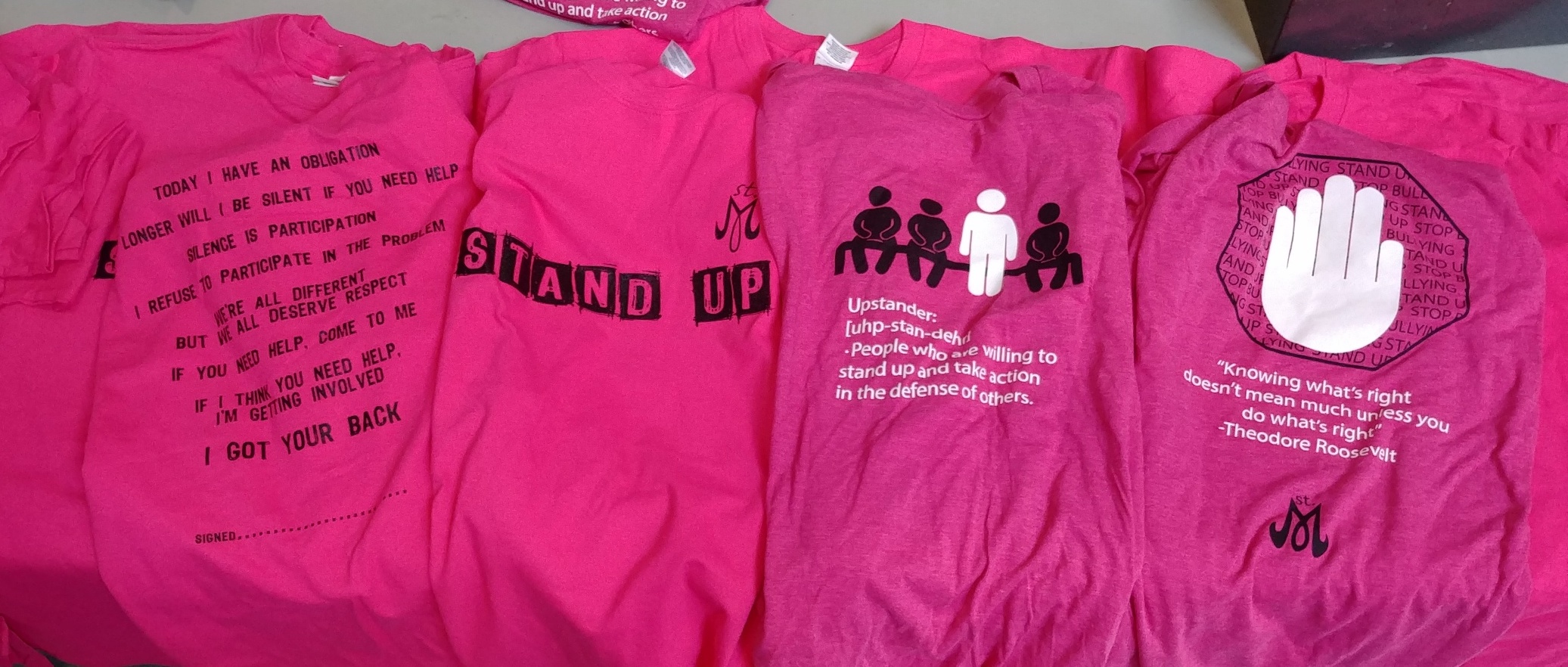 Walking Together to Promote a Positive School Community
Congratulations to Mr. Pisani's Grade 12 Media Arts Students for their winning video entry in the DCDSB's "Kindness is my Superpower" multi-media contest 2016-2017.
National Bullying Prevention and Intervention Week (November 19 - 23, 2018) & Stand Up to Bullying Week (February 25 - March 2, 2019)
This year, the Durham Catholic District School Board will be celebrating both the November and February bullying prevention awareness weeks with the theme Living as Joyful Disciples to Promote a Positive School Community. As we work together to create safe and caring school communities we are reminded of the mercy, tenderheartedness, and loving compassion that God has shown to his people.
Our theme of Living as Joyful Disciples to Promote a Positive School Community reminds all members of the school community that reaching out to all members of our school community through acts of kindness helps everyone feel they are welcomed members of our school community.
In addition to our morning prayers and announcements, here is each daily challenge for November National Bullying Prevention and Intervention Week 2018:
Monday, November 19th
Make your hands the hands of Christ today. If you know someone is struggling or lonely, make a point to say hello, ask them how they are doing, and including them in your prayers.
Tuesday, November 20th
Did you know that smiling is contagious? Smiling is like medicine that lifts the soul and warms the heart. Take a moment to smile at a person who is alone. Make your words echo today on Social Media by using the Hashtag SMILE or LOVE.
Wednesday, November 21st
When you see someone who is struggling, offer a word of encouragement or a helpful hand. When you see someone helping, let them know you were a witness to that person giving someone hope that they can overcome.
Thursday, November 22nd
At lunch today include someone who you feel is alone. Invite them to eat with you so you can get to know them better and so they feel part of your group.
Friday, November 23rd
Welcome someone to join you to do an activity you enjoy or offer to join someone in an activity they enjoy. Sow the seeds of joyful interaction!

In addition to our morning prayers and announcements, here is each daily challenge for February Stand Up to Bullying Week 2018:
Monday February 26th
If you see or know someone that is judging someone behind their back, have the courage to politely tell them, that it is not a kind and not okay. Spend time with someone you know is being affected by bullying to let them know you are there to help.
Tuesday February 27th
Stand Up to Bullying Self Empowerment Assembly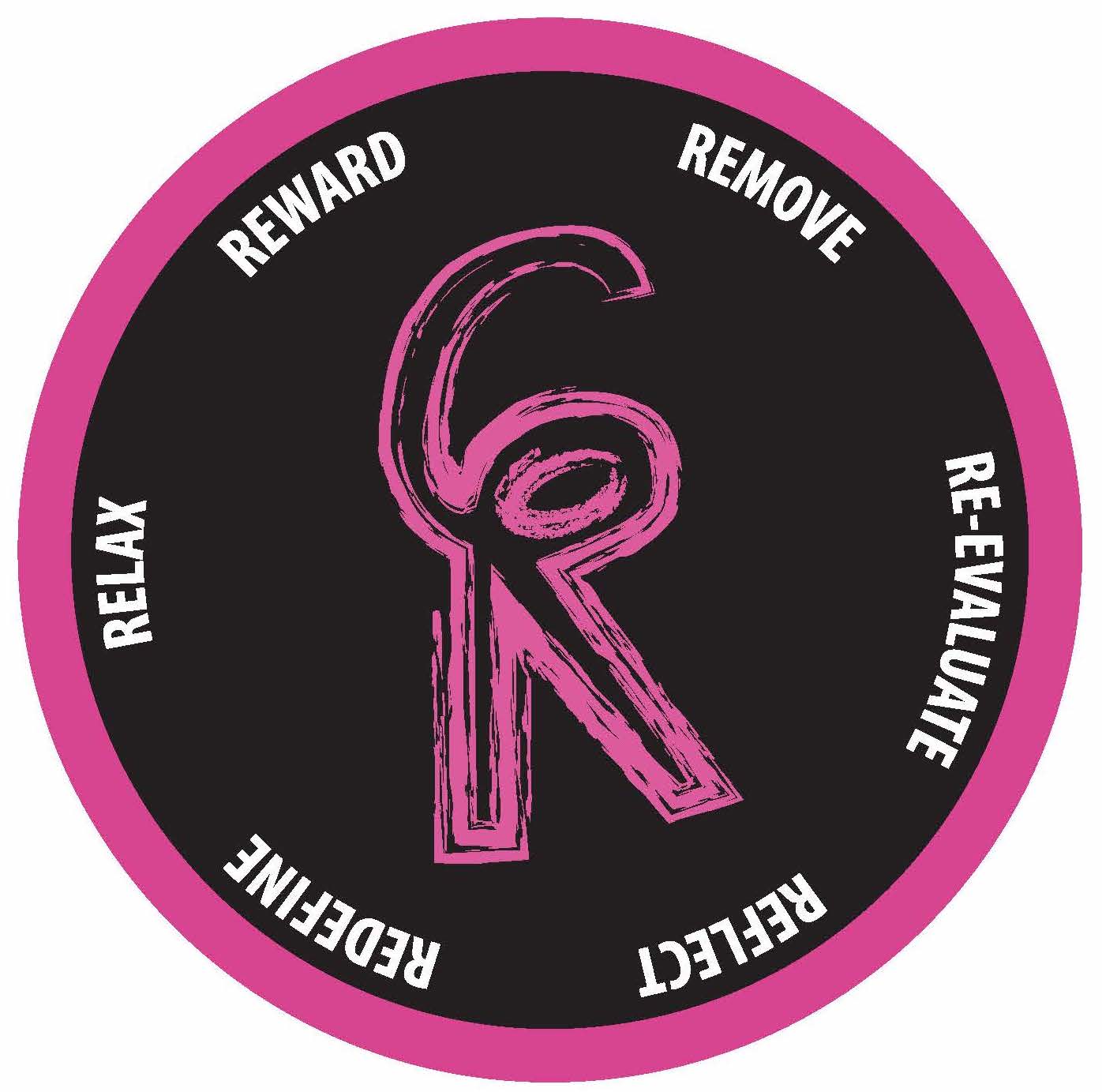 Spread Christ's love today through your words or actions. Tell someone important to you how much they truly mean in your life. Participate in a random act of kindness!
Wednesday February 28th
National Pink T-shirt Day
Let's create a culture where no one is afraid to forgive or ask for forgiveness! If you know there is someone you have hurt, seek their forgiveness today by going out of your way to do something nice for them. Find an adult and a safe space to apologize and ask this person for their forgiveness.
Thursday March 1st
Learn and find out how to report incidents of bullying on the "Report It" function to put a stop to online bullying or tell a caring adult. Find one small way to show someone who is being bullied that you care. Show the power of kindness, spend time with them during recess (or on your lunch), make sure they are included in your next group project, or find out how you can help them have a better day!
Friday March 2nd
Today's challenge is to the principal- Principal are encouraged to take pictures of friends who stand up for each other and do not tolerate bullying. Post a picture on twitter and tag @durhamcatholic with the #No1standsalone.
Unity Workshops (February 2018)
The newly created Unity group's mission is to raise awareness about the needs of racialized students in our school community, to bring about positive change through education and acceptance through compassion and to celebrate diversity. During the week of February 26 to March 2, the Unity group will be visiting the Grade 6 and 7 students in our Pickering family of schools, to discuss the realities and impacts of racism and discrimination.
Stand Up to Bullying T-Shirts
National Pink T-Shirt Day is Wednesday February 28, 2018. St. Mary Stand Up To Bullying T-Shirts (Stand Up or Upstander designs) are on sale in the atrium for $2 and can be worn as a first layer (February 26th - March 2nd) for the week.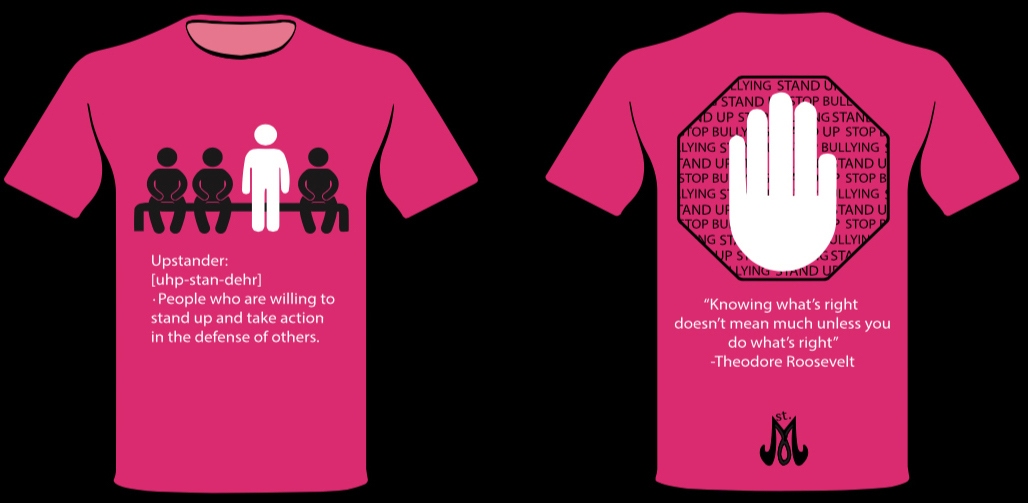 T-Shirt Slogan and Graphic Contest 2018
In an effort to promote positive school climate across all of our schools, the DCDSB Safe Schools department is launching a T-Shirt slogan and graphic contest. The winning slogan and accompanying graphic will be used to create the 2019 DCDSB Pink t-shirt for Stand up to Bullying Week in February.
The slogan and graphic must focus on this year's theme of creating a positive and joyful school climate and should demonstrate a positive action we take to prevent bullying.
Each school can submit a maxium of 3 entries. See Mr. O'Hare for more information. Deadline for submission is Wednesday December 5, 2018.
Report It
Report It is a tool for parents and students to advise us of non-emergency incidents of bullying and other school safety issues (for example vandalism). It is not monitored on a 24/7 basis. If this is an emergency, call 911.
Our top priority is the safety and well-being of all students. All students deserve to learn in a place where they feel safe. We want to know about incidents of bullying and other safety concerns so that we can take action and prevent further incidents from happening. We take issues of bullying and school safety very seriously.
We encourage parents and students to report incidents of bullying or other school safety concerns as soon as it happens. Speak with a teacher or school administration to provide information about the situation.