Advent
Advent is a season of hope, preparation, expectation, and celebration.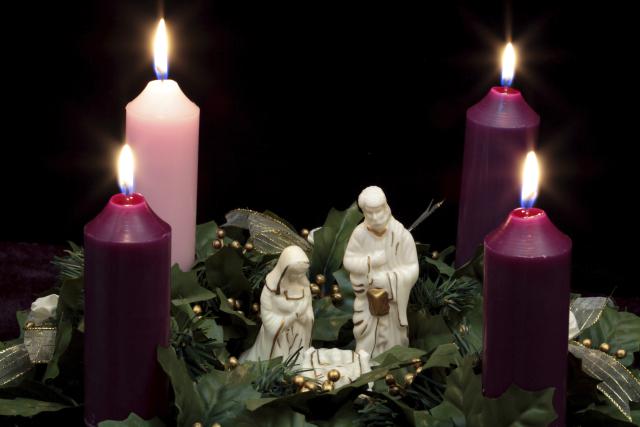 Christmas is not as much about opening presents as opening our hearts. During Advent, the St. Mary community unites to help spread the joy of the season through our annual Christmas Outreach Campaign.
Advent celebrates the three-fold coming of the Lord:
* Remembering the events that surrounded the Lord's coming long ago
* Celebrating His coming among us today
* Looking forward to His final coming in glory
Through prayer, spiritual readings, acts of charity, and participation in Eucharist, Advent helps us to expand the meaning of our lives, so that we are not ends in ourselves, but a people who seek Christ as our hopeful end and joyful fulfilment.
School Contact
1918 Whites Road
Pickering ON L1V 1R9
905-420-7166
Durham Catholic District School Board | Report It
Principal: Michael O'Brien
Vice-Principal: Jonathan Di Ianni (G-O)
Vice-Principal: Kelly Denomme (P-Z)
Vice-Principal: Maureen O'Reilly (A-F)
---
Hours
8:55 - Warning Bell
9:00 - School Begins
9:00 - 10:20 - Period 1
10:25 - 11:40 - Period 2
11:40 - 12:20 - Period 3A, Lunch 1
12:20 - 1:00 - Period 3B, Lunch 2
1:00 - 1:40 - Period 3C, Lunch 3
1:45 - 3:00 - Period 4
3:00 - Dismissal