Transportation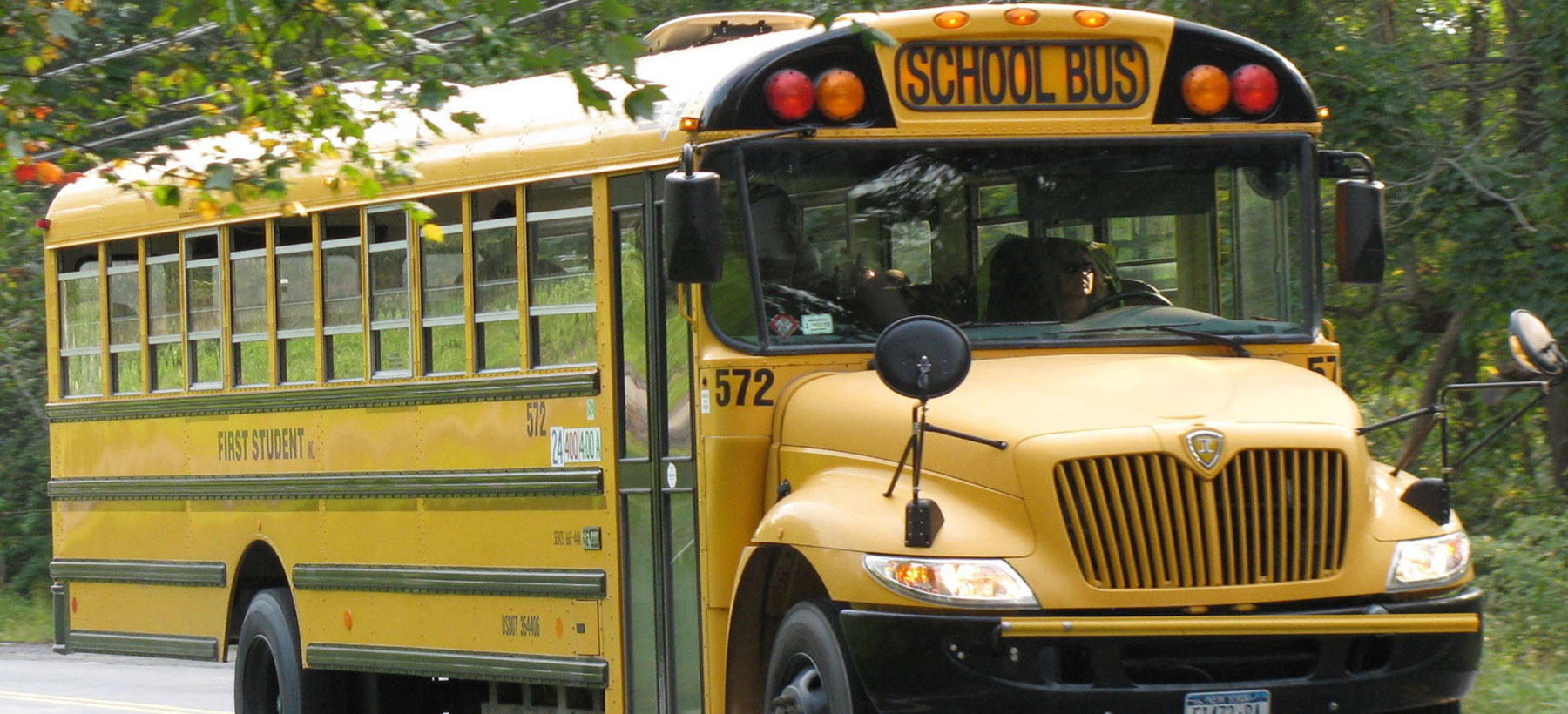 Student transportation to and from home and school is provided by the Durham Student Transportation System. Service is based on your school boundaries and the distance between your home and school. Visit the DSTS website to view the Transportation Policy.
Route Information
All parents/guardians/students are responsible during the last two weeks of August to either check www.dsts.on.ca or 24 hour automated phone line (1-866-908-6578 or 905-666-6979) to obtain their student's busing details (e.g. bus #, bus time, and stop location). Every year, there is the possibility of bus stop times and/or location changes, as well as, bus number changes. Parent/Guardians will need the student's OEN (found on a report card) in order to activate the system.
Eligibility
For students new to St. Mary, Durham Student Transportation Services automatically will capture student information during the St. Mary registration process and route information will be available in the last two weeks of August. To inquire about home address eligibility at any time, you can contact DSTS and speak to your Pickering coordinator (this includes St. Joseph C.S. in Uxbridge) at 1-800-240-6943. Please note that home address only can be used for transportation purposes. For more information see "Secondary Student Eligibilty Check" on www.dsts.on.ca
Inclement Weather
Occasionally Durham Student Transportation Services (DSTS) cancels school bus transportation due to weather conditions. The cancellation of school bus service is a decision made in consultation with local service providers including bus operators, municipal staff and the school boards in the early morning. Once a decision has been made to cancel school bus service in the morning, all major media outlets are notified. If school buses are cancelled, it is for the entire day regardless of what happens to the weather during the day. When transportation services are cancelled, schools may remain open. The decision to close schools rests with the Directors of Education at the respective school boards. See the Inclement Weather Map and instructions for parents for more information.
School Code of Conduct on School Bus Vehicles
All school bus vehicles are considered an extension of the classroom and all school policies such as Safe Schools, and School Code of Conduct apply to the school bus. All transported students whether on a field trip or home to school transportation are expected to behave in a manner on the bus that ensures that everyone remains safe. Since the bus is an extension of the school, students are accountable to the school principal who has the authority to ensure that student conduct on the school bus is appropriate.
Due to the nature of the activity of riding a bus, the following are expectations for all methods of school transportation as per the School Code of Conduct.
All students must:
Respect other people's property and belongings while waiting for the school bus;
Treat the driver with respect and follow his/her instructions;
Be courteous and respectful to others on the bus at all times;
Act appropriately in a manner that does not endanger the safety of oneself or others including, but not limited to:

Not engaging in any activity that interferes with the safe operation of the bus
Remaining seated at all times, facing forward while the bus is in motion
Keeping hands, arms, feet, head and belongings inside the vehicle until the student has exited at his/her stop
Not distracting or speaking to the bus driver except in the case of emergency
Refraining from inappropriate behavior on the bus, e.g., throwing items, swearing, fighting, or bullying
Not bringing alcohol, drugs or weapons onto the school bus
Not touching safety equipment or emergency exits except in the case of an emergency
Not eating or drinking on the bus